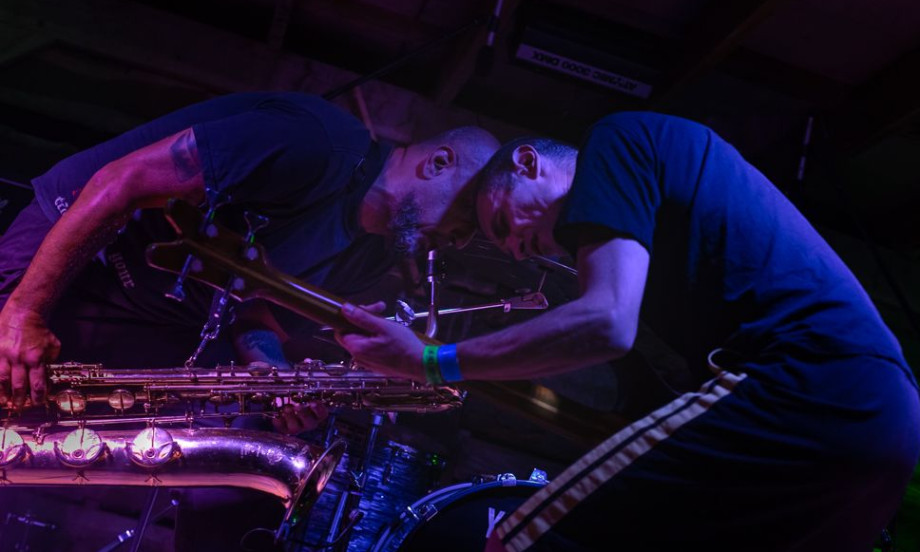 First Programme Announcement for 2022
We're back! It's been a long three years away from Braziers Park and the temporary autonomous zone, and that's only made the team at Supernormal more determined than ever to hunt out the most diverting and disquieting collection of artists and creative iconoclasts we could lay our hands on for 2022. We're delighted to present the following for your delectation
ADAM FAIRHALL - AILBHE NIC OIREACHTAIGH - ALISON COTTON - BONNE HUMEUR PROVISOIRE - BORA - COMFORT - DAN JOHNSON - DISCHI - ERWAN KERAWEC - ES - HANNAH SILVA - HELENA CELLE - HESSKA - HUMAN LEATHER - IMPERIAL TRIUMPHANT - J MARTIN - JOOKLO DUO - KATE CARR - LACRIMA - LO EGIN - MATEKOI - MARIAM REZAEI - MC YALLAH & DEBMASTER - MISTER LIZARD - NIGHTSHIFT - PENANCE STARE - PEST CONTROL - PINK SIIFU & NEGRO 6'! - PRANGERS - QUINIE - ROBERT RIDLEY SHACKLETON - SECLUDED BRONTE - SHOVEL DANCE COLLECTIVE - SIMON FINN - SINGALONG-A-WICKERMAN - SKULL MASK -SLAGHEAP -SOCIÉTÉ ETRANGE - STARAA DEREVNYA - TARA CLERKIN TRIO - TARANTULA - THAT LONG MOONLESS CHASE - THE SHITS - THEE ALCOHOLICS - TIM GOSS - WOMB/WATER - YOL
Head over to the
programme page
for more info on all these artists.
There'll be plenty more to be added to this before August, across the spectrum of art and music, plus guest curators and artist-led workshops galore. Keep your eyes peeled for more updates.
Remember that we'll be having one more
lottery draw
for the remaining tickets in early July, and there are still
volunteer vacancies
across the site for crucial roles comprising the backbone of the whole festival.