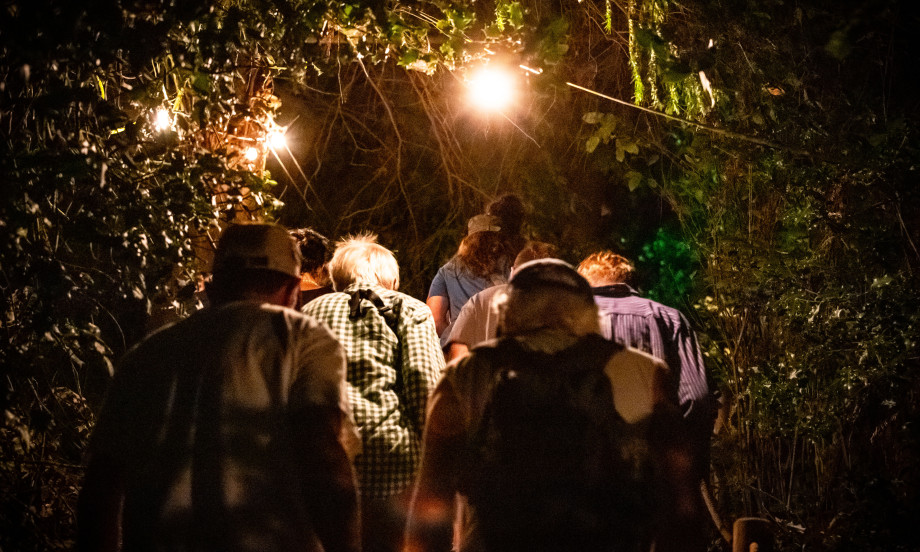 Ticket Release Info
Registration for Ticket Lottery will open in February 2024
Festival dates: 2-4 August 2024


In recent years, demand for tickets has outstripped the maximum number we can make available due to the limited capacity at Braziers. Despite this, we've always considered the size of the festival, and its venue, to be central to making Supernormal the event that it is - we cannot imagine and have no desire for moving elsewhere.
We have previously learnt that releasing a bunch of tickets at a specific time is an unfair method of selling our tickets as tickets were obtained by those whose bank could process the transaction quickest, or wasn't fair to those buying multiple tickets (often families) and for anyone that might be less able to quickly navigate technology. We also do not wish to exclude either people who've been coming to the festival for years, or those who want to experience it for the first time.
So if luck is the fairest part of the system, we figured it was more fair all round to make luck the only factor.
Therefore, Supernormal tickets are obtained via a lottery. Here's how it works:
There will be a form on the site that will allow you to register (if you have never done so previously), and to specify how many tickets you want (maximum of 4 adult tickets per order).
We will then do random draws to pick winners.
Each winner will be sent a link to a private portal that will enable them to buy (up to) the number of tickets they originally asked for.
They will have 72 hours to complete the purchase, before the link expires


You'll be able to register for the lottery in February - exact date to be announced very soon. The main draw will begin at the start of March.
There will also most likely be a final release of a small number of tickets at the start of July, once we have final numbers of artists, volunteers and crew confirmed. Please note that you will need to re-enter the lottery to be in with a chance of buying a ticket in the final release.
Ticket Prices
We will be announcing the cost of our tickets soon. Whilst we remain and will always be committed to keeping our tickets as affordable as possible, as the costs of putting on a festival have increased since 2022, ticket prices will be higher in 2024.

Tickets for Supernormal are offered in a number of different tiers, with the idea being that you pay an amount for a ticket depending on your current financial position - this keeps the festival accessible to a larger range of people. A festival ticket includes 3 days of camping.
We also offer:
Teen Tickets
Sunday Only Tickets
Supporters Sunday Only Tickets
Live-in Vehicle Tickets (very limited)
Photo: Jo Higgs