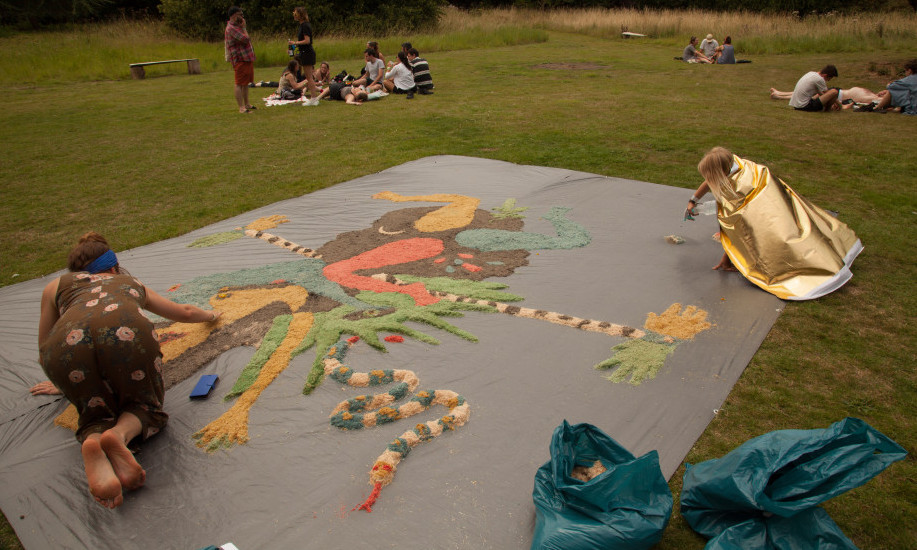 Join the Team - Art Assistant Wanted
Art Assistant Role Profile

Supernormal is an independent alternative festival organised by a small, friendly team of enthusiastic individuals who help bring it all together. Everyone involved in the festival, from the management to the stewards, is a volunteer and we see it that everyone is as important as each other.

Volunteer roles at Supernormal are hands-on, quite demanding and a lot of fun! As an alternative festival it attracts an eccentric clientele, both in performances and the audience and as such, we are always on the lookout for dynamic volunteers that reflect the innovative and progressive perspective of the festival.

Supernormal is run by what we see as an extended team which includes the core crew and all volunteers. Volunteers are the interface of the event and its direct representative to the public and artists. Team spirit and a can-do attitude are the ethos of the festival and it's essential that volunteers have and are able to demonstrate these attributes.

Supernormal Volunteers are expected to embody the Supernormal principles and values of Equality, Diversity, and Inclusion in all activities, and to actively promote equality of opportunity wherever possible and be responsible for your own health and safety and that of your colleagues.
About the Art Assistant roles

There are two types of Art Assistant roles at Supernormal festival, involved at different times of the festival.
1 - Art Assistant: Build Week (7th-11th August 2022)

The main duties of this role are as follows, but not limited to:
assisting with build of festival site including production tent and staff areas
assisting with set-up of onsite art installations (Avi and tech)
creating signage for site and art works
assisting with merch tent organisation
acting as runner between production, music and arts teams.
welcoming artists and on-boarding them to the site
joining house meetings at braziers
delivering letter to local residence
2 - Art Assistant: During the Festival (12th -15th August 2022)

The main duties of this role are as follows, but not limited to:
assisting with managing workshops and activities area
working between the Production team and Arts team to manage the programme for each day
joining house meetings at braziers
assisting artists and performers with access needs
checking on 'safe space' areas
assisting with take down of the festival.

Supernormal encourages equality, diversity and inclusivity in our festival and encourages everyone interested to apply.


Please get in touch with a CV or paragraph outlining your experience if you are interested in applying for this role.
Looking forward to hearing from you!
Volunteer Manager