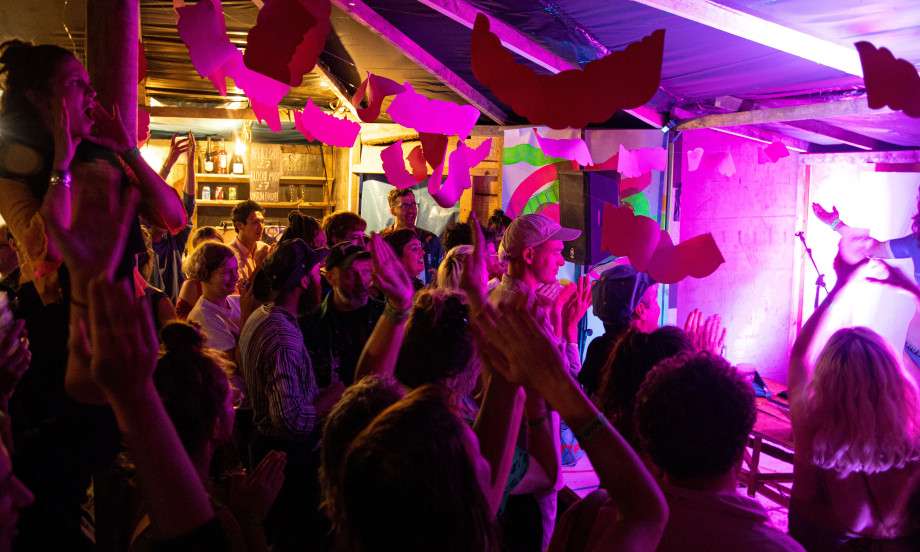 Ticket Lottery Open; Programme Applications and Volunteer Opportunities Coming Soon!
Ticket Lottery
Thanks again for your patience. We're happy to be able to announce that the ticket lottery is now up and running (
full details here
). To stake your claim, just
log in or register
, and follow the instructions in your dashboard.
Programme Applications
We can now share details of the application process for those of you that would like to propose a performance, workshop or other activity for Supernormal.
We will begin taking applications on Monday 25th April and they will close on Sunday 1st May. This means you will only have 1 week to get your application in.
Given that there will only be a short window within which to make your submission you may wish to start thinking about your proposals now. When you make your application, you'll be asked to answer the following 2 questions:
YOU PROPOSAL DETAILS
Max 250 Words
Please keep in mind that we have hundreds of these applications to read so please don't write more than you need to clearly explain your proposal. Short is good! You should include:
What you want to do.
Where you would like to do it on site (if known).
Why your proposal is relevent to Supernormal / Braziers Park.
If your proposal is specifically suited to children, explain why.
WHAT SUPPORT DO YOU REQUIRE FROM SUPERNORMAL?
Max 100 words. You should include:
The financial cost (in pounds) of the proposal.
A rough explanation of the costing.
Any practical support you will need in the run up or during the festival.
Any accessibility requirements you might have.
We are aiming to review all applications by the end of May.
If you are hoping to come to Supernormal irrespective of your application being accepted then we recommend that you sign up for the ticket lottery as well. If your proposal is chosen, and you already have a ticket, we will refund it for you.
Volunteering
We can also confirm that volunteer applications will open on Monday 9th May. More details to follow so watch this space.